As an approximation we spend a third of our lives sleeping. Whether you are able to recall it  or not, all of us dream every single night. However, what's more fascinating is that we only partially understand the meaning of our dreams and their purpose. 
10 scientific facts were found that will probably help you understand your dreams.
#1 Bad dreams protect us in real life.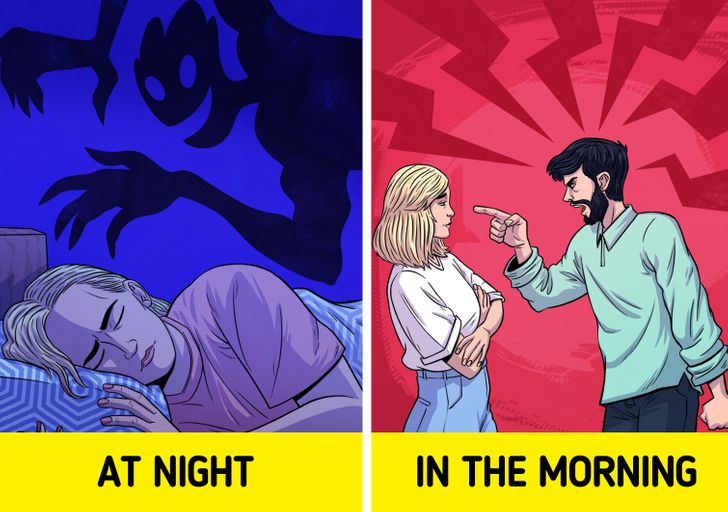 Many of us have seen bad dreams in our lives. They may seem scary but, actually there's a positive side to having bad dreams. Researchers say that getting scared and frightened in your dreams can really aid to better cope with fear during waking up.
Bad dreams help boost the brain's ability in reacting with real-life dangers and terrifying experiences. Anyway, some dreams which can be immensely terrifying and traumatic, the advantages are lost and these can actually have a bad effect that can continue after waking up. 
#2 Most of your muscles become paralyzed during REM sleep.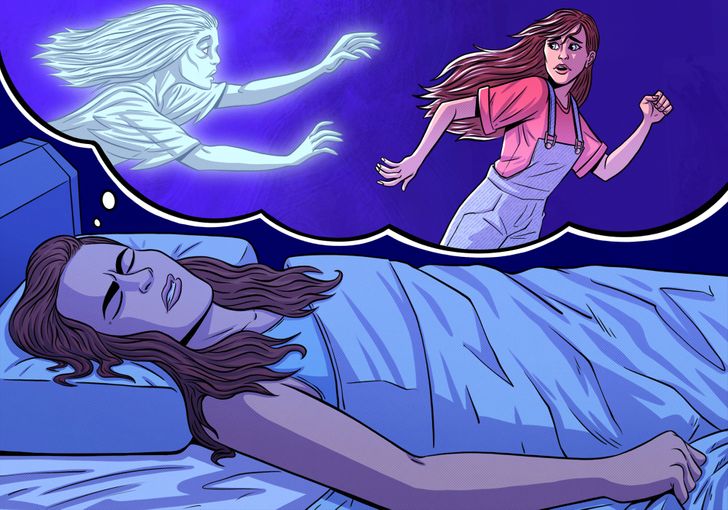 If you've experienced REM sleep you may be able to recall that although your eyes still move, your muscles stay paralysed. As per a study, this is due to a set of specialized cells in our brain. These specialized cells, called motor neurons stop our muscles from moving while we sleep hence preventing ourselves from injury.
#3 Dreams improve creativity and problem-solving.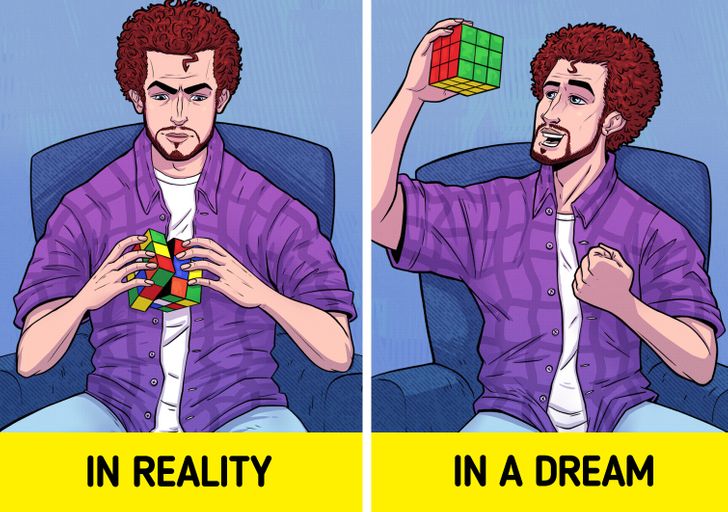 A lot of people have had astounding breakthroughs in their dreams. Be it a scientific, music, art, a movie idea or novel, a dream can produce real gems. There's a perfectly logically scientifically-backed reason to that. 
During a dream, a person's brain is in a different neurophysiological state that helps it to resolve problems. These problems are things we cannot find solutions to by our brains when we are awake. In this state of sleep, we tend to experience increased brain activity. This in return makes our brains more apt to provide creative and problem-solving solutions.
#4 People forget upto 95% of their dreams.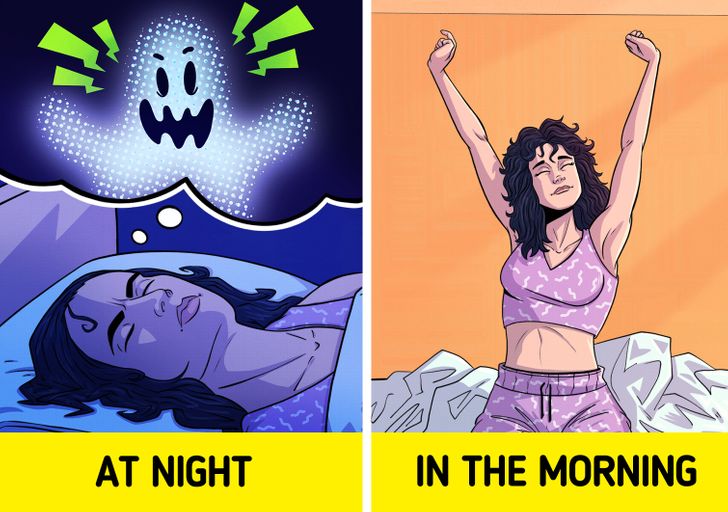 We all know it's a difficult task to remember our dreams after waking up. Also to mention recalling older dreams from weeks, months, or even years ago. We tend to forget around 95% of our dreams. This is because changes that happen in our brain during our sleep cannot support information processing required to store and create memories.
Brain scans of people under the effect of sleep revealed the area that plays the crucial part in memory formation. The area was found in the frontal lobe which is inactive at times of  REM sleep. And given that this is the stage where dreams happen, it's now clear why we are unable to recall what we saw in our dreams after waking up.
#5 Not everyone dreams in color.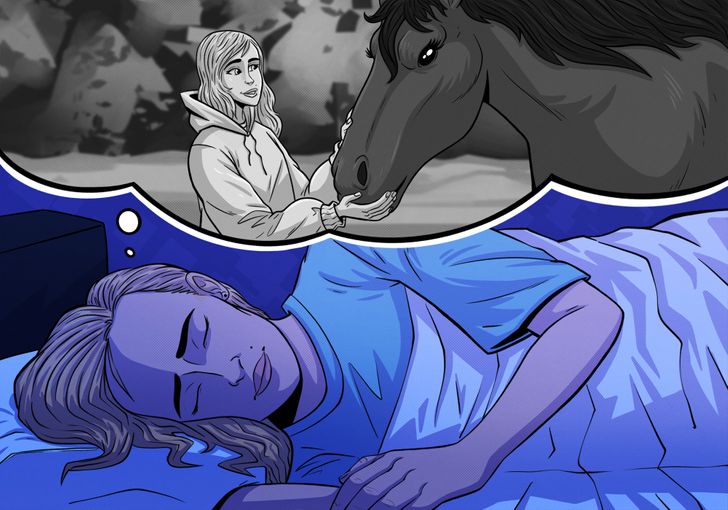 It may sound surprising to hear that not everyone is able to see colors in their dreams. This phenomenon goes back to the 1940s. In that time people reported they could see their dreams in black and white. Present studies say that this was common in people back in time who had to watch black and white media as colored TV wasn't yet invented.
In support of this theory, a study was carried out on 2 different age groups. Each of the 2 age groups were exposed to 2 different media experiences. People who were exposed mostly to black and white media saw more greyish dreams than dreams in color. On the other hand individuals who were more exposed to colored media saw more dreams with color.
#6 Blind people can have visual dreams too.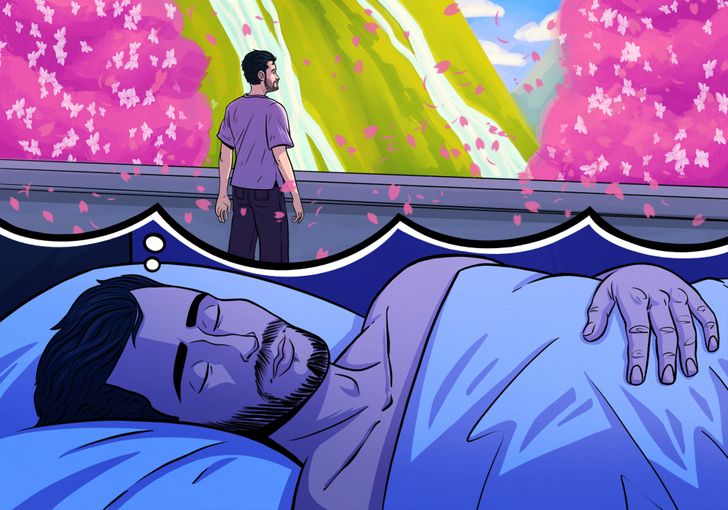 Although someone can be blind they too have the same electrical activity in their brains as people with normal eyesight. They can have visual sensations in their dreams. However, they cannot explain the experience and conceptualize the feeling since they have had no experience visualizing the real world in their lives.
However, people who were born with eyesight, but became blind later in their lives can still experience visual dreams. Dreams are generated by memories. Many individuals who lost their vision later in life can experience visual dreams. This is because of the brain circuits that were formed prior to becoming blind.
#7 You probably can't read in your dreams.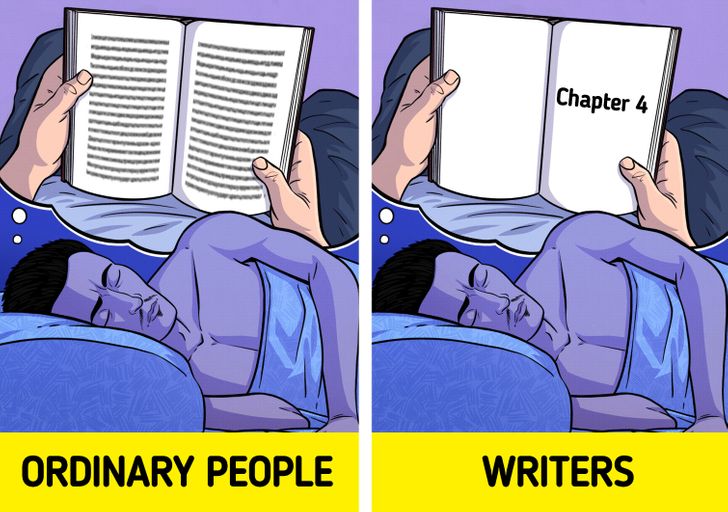 The right part of your brain is most active when you are reading. This is exactly the side of the brain that cannot be reached when dreaming. As we dream, the whole area of the brain accountable for writing, speaking, language and reading is less active.
However, there are exceptions to this rule as some people are able to read when they dream. Only a few people can do this. This includes people that think about language and writing most of their time like writers and poets.
#8 We only dream about faces we've seen in real life.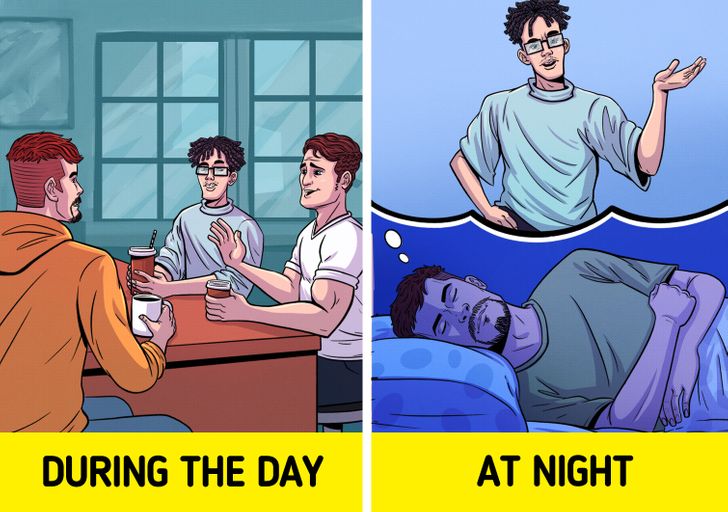 Doesn't matter if you still remember them or not, you can only dream about faces you've seen in the past. Our dreams are formed with the use of real life experiences. Therefore when you see a face in your dream it's depicted from already existing real experiences.
#9 Daydreaming is a real phenomenon.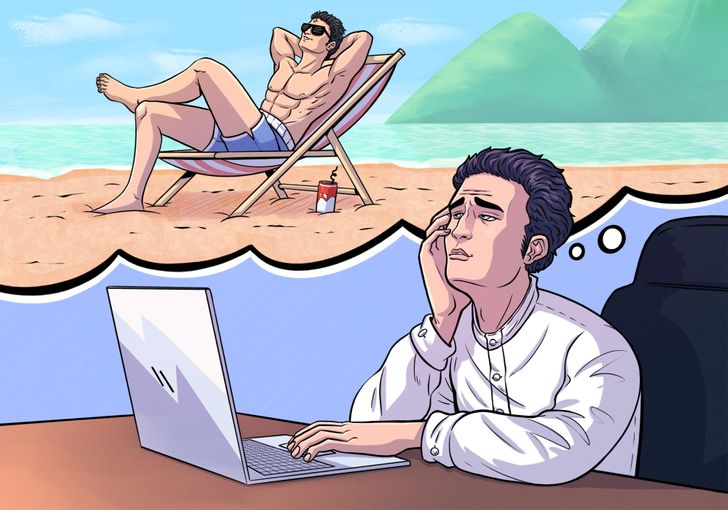 Everyone sometimes finds themselves wandering away with their minds and not being completely present in the moment and virtually everyone has experienced this. However, daydreaming, in the real sense of the world is possible for certain people that possess the ability to daydream in such a realistic way that they virtually feel their presence in another environment. 
#10 You can control your dreams.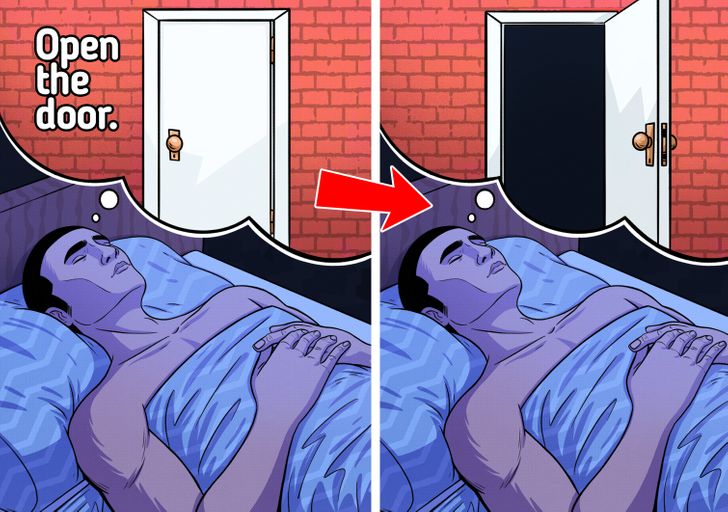 In a lucid dream, you are aware that you are dreaming and therefore take control of your dreams. This kind of dreaming is connected with a higher awareness of your mental state. People who have had lucid dreams said that they were conscious in their dreams upon waking up. 
What piece of information in this article about dreams fascinated you the most?